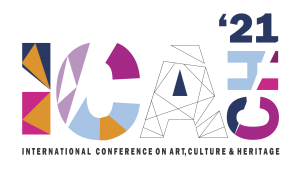 International Conference On Art, Culture & Heritage (ICACH) 2021
"Arts, Culture, Heritage for Societal Wellbeing: An International Conference on Developing Transformational Strategies."
ICACH 2021 is a dedicated to bring a significant number of diverse scholarly events for presentation within the conference program. Events will run two days during the conference depending on the number and length of the presentations. With its high quality, it provides an exceptional value for students, academics and industry researchers.
ICACH is an academic discussion event in which participants will share their research findings on better perception of arts, culture heritage at the conference and gain new knowledge on developing transformation strategies.
Enhancing and ensuring transformation strategies of arts, culture and heritage with some diverse & comprehensive educational experiences.
To provide leading academia, researchers & research scholars with an academic forum for sharing current research and teaching practice on the societal welbeing that in line with arts, culture and heritage.
To share awareness & best practice and research on current trends in arts, culture and heritage for societal wellbeing.
To encourage collaboration and sharing of good practice for improved the learning outcome on arts, culture and heritage.
Topic Areas
Art and Culture
Culture Heritage
Art and Design
Art Histories
Cultural heritage archiving
Culture based media art
Culture based Historical
New culture in art heritage
New Design in art
Ethnic relations in culture
Cultural heritage management
Cultural heritage assessment
Cultural heritage management and tourism
Destruction, mitigation, and reconciliation of cultural heritage
Rescue archaeology
Cultural conservation and restoration
Art conservation and restoration
Heritage curation and interpretation
Historic preservation and restoration
Managing intangible cultural heritage
Practices of museology and archaeology
Practices of history and architecture
Cultural resources policies
E-Certificate

E-Seminar Kits

Free Journal Publication
Type

Participant

Presenter

Local

International

Local

International

Normal

RM 150

USD 50

RM 300

USD 100

Early Bird

RM 100

USD 35

RM 250

USD 75
Special treat:.
**10% rebate for participant(s) from universities that have already signed MoU with University College of Yayasan Pahang (UCYP)
**Fees include publication in ASHREJ and JAC
**Selected papers will be published in Scopus index Journal with extra payments.
Payment can be made by transferring to CIMB Bank Malaysia
Beneficiary : KYP Education Sdn. Bhd

Address : Level 2, Kompleks Yayasan Pahang, Tanjung Lumpur,
26060 Kuantan, Pahang Darul Makmur,
Malaysia. Tel. +609 534 3999
Account No. : 8007874529
Bank Name : CIMB Bank - Malaysia
Swiff Code : CIBBMYKL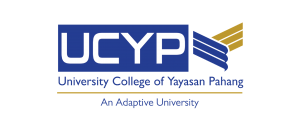 Faculty Creative Arts, University College of Yayasan Pahang & Research Management Centre, University College of Yayasan Pahang